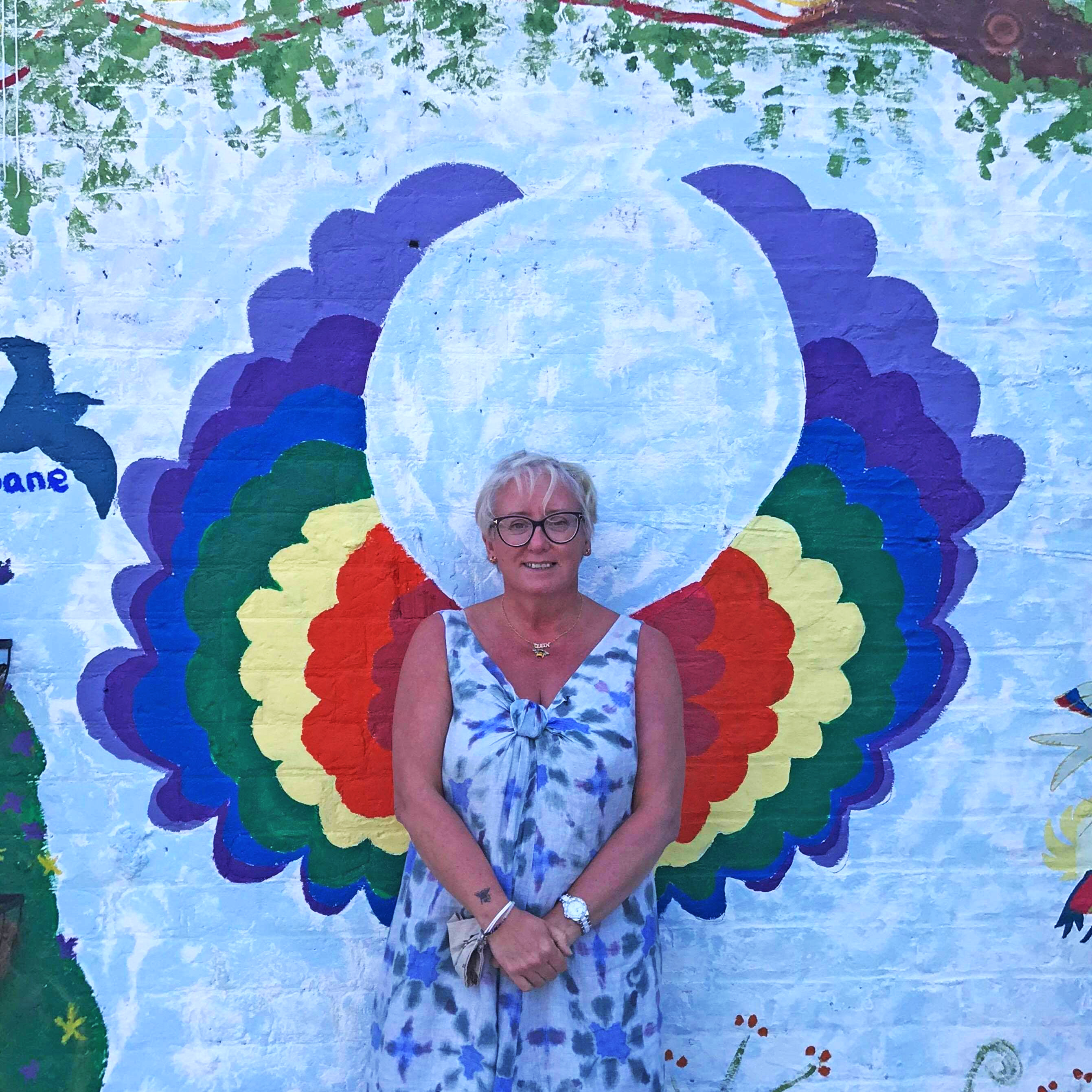 Hello everyone, my name is Paula and I'm based in Liverpool, UK.
I have a life long love of all things creative and enjoy nothing more than trying my hand at new crafts.
Over the last two years, I've shared my work on social media but now, with the help and encouragement of family and friends, I invite you to explore my website. Here you will find an eclectic collection of my handmade Nicely Niche Creations… ideal for treating yourself, or as a thoughtful gift for a loved one.
I enjoy using recycled materials whenever possible to create unique "must haves". I'd define these as little treasures you didn't realise you actually needed but once you see them, they will be impossible to resist! My treasures vary, depending on what materials are available and interesting to me at the time.
My current passion is painting , using ink and watercolours to create a truly unique collection of hand painted greetings cards… perfect for any occasion, or just to let that someone special know you are thinking of them.
My work is made with the utmost care and attention and entirely comprises of one off creations. I don't mass produce, once it's gone it's gone. So please take a little time now to have a look and see what is available and if the perfect little treasure is waiting patiently for you.
My health situation means I'm only able to spend a short time each day being creative, so this is not a business and I am not self employed, but I actively support Parkinsons UK and The Christie Hospital Charity. If you see something here that you like, I am asking instead of buying it, that you make a donation for as much as you are able via the links, to either of the charities, instead of paying me. The only thing I'll ask for is postage to cover the cost of sending it to you. Just message me via the Contact page and I will get back to you asap.